Abbott & Fenner Scholarship Program Abbott & Fenner Business Consultants will award up to $1,000 to a winner for their scholarship...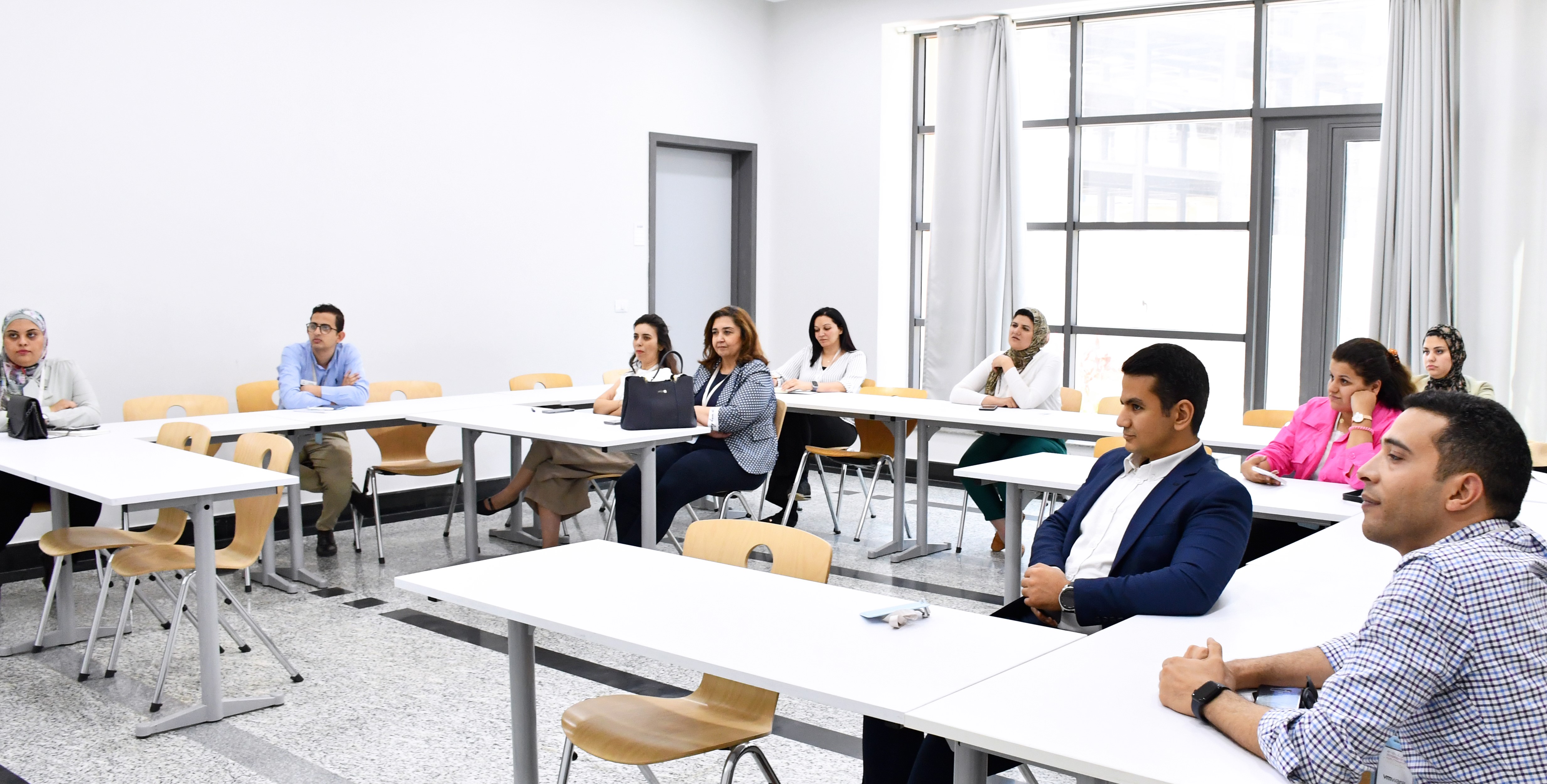 Abbott & Fenner Scholarship Program Abbott & Fenner Business Consultants will award up to $1,000 to a winner for their scholarship program. Students will need to submit an essay (500-1000 words) on the topic that appears on the scholarship page of their website: https://abbottandfenner.com/scholarships.php This scholarship is open to Juniors and Seniors. Full details are available on their website. Essay submission email: scholarships@abbottandfenner.com Deadline is June 10, 2023 Apply online Christian Leaders of the Future Scholarship Mississippi Christian Living Magazine has partnered with Belhaven University to honor high school seniors with outstanding servant hearts and Christian character. Two finalists (one boy and one girl) will each receive a $2,000 scholarship to the college or university of his or her choice. For more information and an application visit https://mschristianliving.com/christianleaders/christian-leaders-of-the-future/ or email suzanne@mschristianliving.com Deadline is November 4, 2022 Student emails application Coca-Cola Scholars Program Scholarship The Coca-Cola Scholars Program Scholarship is an achievement-based scholarship awarded to graduating high school seniors each year. Students are recognized for their capacity to lead and serve,
and their commitment to making a significant impact on their schools and communities. Please visit https://www.coca-colascholarsfoundation.org/apply/ for more information and an application. Deadline is October 31, 2022 Apply online College Board Big Future Scholarships The College Board has made a $25 million commitment to encourage more students to take the steps necessary to get into college. This scholarship program guides students through the college planning process and offers them a chance to earn money for their education for each action they complete. This first-of-its-kind national scholarship program lays out six simple steps that all students can take to get to college. Students have the chance to earn scholarships when they 1) Build their college list 2) Practice for the SAT 3) Improve their SAT score 4) Strengthen their college list 5) Fill out the FAFSA 6) Apply to college. Completing each step will earn a chance for a scholarship; the more you complete, the more scholarships you can earn; doing all six steps will earn a chance for $40,000 for their college education. Each scholarship is open at certain times of the year, to help plan your journey. For more information and to sign up for this program, visit https://bigfuture.collegeboard.org/pay-for-college/bigfuture-scholarships or call 1-844-298-3554. Sign up now for program notifications Deadline is October 31, 2022 and February 28, 2023 depending on which step is being completed DAR Scholarships The Daughters of the American Revolution is sponsoring several scholarships for interested senior girls. No association with DAR is needed. Scholarships are open from November 1-January 31, 2023. For more information visit www.dar.org/national-society/scholarships. Deadline is January 31, 2023 Apply online Elks Most Valuable Student Scholarship The Elks National Foundation will award 500 four-year scholarships to the highest-rated applicants in the 2023 competition. The 2023 Most Valuable Student scholarship contest is open to any high school senior who is a U.S. Citizen. Applicants will be judged on scholarship, leadership, and financial need. Please visit http://www.elks.org/scholars/scholarships/mvs.cfm for more information. Deadline is November 14, 2022 Apply online Heisman High School Scholarship The Heisman High School Scholarship continues a 27 year tradition of honoring high school seniors who accomplish tremendous feats in the classroom, on the field and most importantly, within their communities.
The scholarship recognizes and rewards both male and female high school athletes who are community-minded and driven to use their exceptional talents for the benefit of all. Eligibility begins with maintaining a weighted GPA of 3.0 or better. Applicants also need to be proven leaders and role models within their school and community. Applicants must participate or have participated in grades 9, 10, or 11 in at least one approved sport. For more information and an application, visit www.heismanscholarship.com/about/. Deadline is October 18, 2022 by 5:00 p.m. Apply online Jack Kent Cooke College Scholarship Program The Cooke College Scholarship Program is one of the largest undergraduate scholarship programs available to high-achieving high school seniors with financial need who seek to attend the nation's best four-year colleges and universities.
Each Cooke Scholar has access to generous financial support for up to four years, college planning support, ongoing advising, and the opportunity to connect with the thriving community of fellow scholars. For more information, visit www.jkcf.org/ourscholarships/college-scholarship-program/how-to-apply/ Deadline is November 17, 2022 Apply online John F. Kennedy Profile in Courage Essay Contest The John F. Kennedy Library Foundation invites U.S. high school students (9th -12th) to write an essay on an act of political courage by a U.S. elected official who served during or after 1917, the year JFK was born. For contest information, registration, and to submit your essay, visit the Profile in Courage Essay Contest at https://www.jfklibrary.org/learn/education/profile-in-courage-essay-contest/gettingstarted Deadline is January 13, 2023 Apply online Luckyday Scholarship Program The University of Mississippi Luckyday scholarship is based on both academic accomplishments and remaining financial obligations after grants and scholarships have been calculated. Scholarships range from $2,000-$5,000 per year. Students who receive the Luckyday Scholarship participate in the Luckyday Success Program, which provides mentoring, tutoring, networking, and leadership opportunities.
In order to receive consideration, all interested students should submit an application to the University as well as select the Luckyday option when completing the University of Mississippi's Entering Freshman Scholarship Application. For more information, call 662-915-6493 or visit the website at http://www.olemiss.edu/studentaffairs/luckyday. The Missisippi State University Luckyday scholarship of $6000 per year is awarded to first time entering freshmen who graduated from a Mississippi high school. This scholarship can be stacked with any other scholarship awarded by Apply online the university and stacked with any federal financial aid or grants awarded. Participants will participate in the immersive Luckyday Leadership program (4 year commitment) For more information, visit the website at https://www.luckyday.msstate.edu/application The University of Southern Mississippi Luckyday scholarship is $6,000 each year.
It is renewable for 3 consecutive years following the first, provided the student meets the GPA requirements each year and maintains good standing with the program. The scholarship is applied to the student's account at Southern Miss, and it is not designated for any particular area (tuition, room and board, etc.). Participants are required to take a 3 hour course and live in the Luckyday Citizenship Hall their freshman year. For more information, visit the website at https://www.usm.edu/luckyday-scholars/faqs.php North American Van Lines Logistics Scholarship North American Van Lines is committed to supporting the community as well as the growth and development of the moving services and logistics industries. Five qualified entrants will each win a $1,000 scholarship towards their degree in logistics or supply chain management at the college or university of their choice. For more information and an application, please visit www.northamerican.com/scholarship Deadline is December 15, 2022 Apply online Prudential Emerging Visionaries Award Emerging Visionaries is an evolution of the Prudential Spirit of Community Awards, a program that for 26 years has celebrated young people who are tackling society's most pressing issues.
Now through November 4, applications will be accepted from young leaders ages 14-18 who are bringing powerful vision and real change to their communities. If selected, you may qualify for up to $15,000 in awards and an allexpenses paid trip with your parent/guardian to Prudential headquarters, as well as coaching and skills development to help take your solution to the next level. For more information and an application, visit www.prudential.com/links/about/emergingvisionaries. Opening and Deadline TBA Apply online Tupelo Elvis Presley Fan Club Scholarship Tupelo Elvis Presley Fan Club will award three scholarships totaling $10,000. The scholarships are available to all Mississippi residents who are enrolled as a high school senior graduating in 2022. Applicants must plan to attend a college or university, but are not required to enroll in a music program. For complete details and to download an application, please visit www.tupeloelvisfanclub.com/index.php/scholarships/scholarship-entry-form Deadline is February 14, 2023 Apply online *FREE MONEY FROM THE STATE OF MISSISSIPPI FOR GRADUATING SENIORS: •
*HELP: must have a 2.5 GPA with a family income of $39,500 or less, 20 on the ACT, and complete the HELP core Curriculum. You must be a resident of Mississippi with plans to attend an eligible Mississippi institution and demonstrates need as determined by the results of the Free Application for Federal Student Aid (FAFSA). Award: Full tuition • *MTAG: scholarship money from the state of Mississippi if you are staying in the state for college. This is FREE money if you have a 2.5 GPA and a 15 on the ACT. Be sure you apply for this one!! Award: Freshman/Sophomores $500; Juniors/Seniors $1,000 • *Eminent Scholars: worth more money than the MTAG, must have a 29 on the ACT and a 3.5 GPA. Award: $2,500 *more information regarding these scholarships and application information can be found at: www. msfinancialaid.org Scholarship websites: https://www.opploans.com/oppu/scholarship/