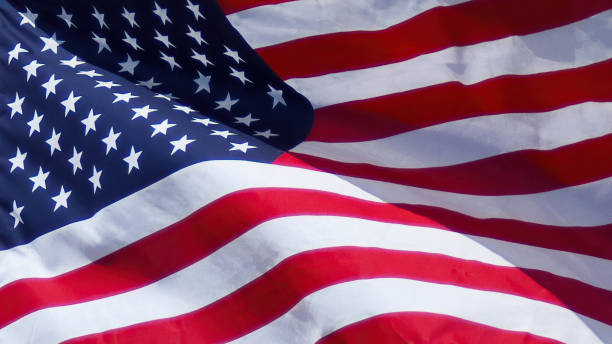 What Kinds of Nonimmigrant Visas Are There?
Travel visas usually cover short-term employment, study, and temporary visits for tourism or business.
Employment
Temporary work visas are issued to people who come to the United States for employment lasting a fixed amount of time. This employment cannot be permanent or indefinite, meaning that it usually is seasonal or temporary. A petition is still required by a prospective employer, who needs to apply to the U.S. authorities beforehand. An approved petition is then used by the worker to obtain a nonimmigrant work visa.
There are several types, although the most common are H visas (H-1B, H-1B1, H-2A, H-2B, H-3) which are issued to temporary workers in the United States. H-1B and H-1B1 visas are for professional-level jobs that require a minimum of a bachelor's degree in a specific academic field, as well an employer sponsor.
H-2A and H-2B visas are for seasonal work, either agricultural or non-agricultural depending on the visa, for which there are no available U.S. citizens.
Other temporary work visas are available, including for those transferring within a company that has a U.S. office (L-1A or L-1B), those with extraordinary abilities (O-1), artists or entertainers (P-1A, P1-B, P2, P-3), and international cultural exchange participants (Q visa)
Study
With many world-renowned educational institutions and study programs, the United States attracts tens of thousands of students every year. Studying in the United States does require a visa.
The F-1 visa is for a full-time student at an accredited U.S. educational institution, including colleges, high schools, seminaries, and conservatories. While on the F-1 visa, you can only have on-campus employment. There is also the F-2 visa for the spouse or children of the F-1 visa holder. Finally, there is an F-3 for "border commuters" that live in Canada or Mexico and commute to the U.S. to study.
For vocational trainees, the M visa is available for study at vocational or other recognized nonacademic institutions, other than language training programs as those require an F visa.
There is also the J-1 visa, which is issued to those participating in work- and study-based exchange visitor programs. This can include au-pairs, camp counsellors, teachers, trainees or interns. They must be participating in programs promoting cultural exchange and applicants must meet eligibility criteria, including English language proficiency. The J-2 visa is used for dependents of the J-1 visa holder.
Boundless + RapidVisa can help you complete your F-1 student or J-1 exchange visa application, prepare for your visa interview, and answer any immigration questions you may have. Learn more about what we do to help.
Visitor
The phrase "Business or pleasure?" is instantly recognizable, and can be applied to this category of temporary stays in the United States. Visitors can come to the U.S. for either tourism or to engage in temporary business, such as visiting U.S. companies and contacts.
Unless you are an eligible national of a country covered by the Visa Waiver Program, you will need to obtain a B-1 business visa or B-2 tourist visa to travel to the United States for tourism or business.
You'll have to provide documents outlining the reasons for your visit and your intended itinerary, if available.
Depending on your nationality, the validity of your visa can vary between 3 months and 10 years. This is the period of time that you can use your visa to enter the United States, and you can make multiple entries to the United States during that time period.
The amount of time that a visitor on a B-1 or B-2 tourist visa can stay in the United States is determined by the U.S. official at the port of entry but the maximum is 6 months. It is possible to extend this time when in the United States, although the form must be filed 45 days prior to expiration and a successful outcome is not guaranteed.
The Visa Waiver Program is open to certain countries but does have conditions: you must be enrolled in the ESTA program prior to air travel, the duration of stay is 90 days and cannot be extended, and you can never have had a U.S. visa refused or denied. You must also demonstrate that you have strong ties to your home country and will not overstay in the United States.
Interested in traveling to the U.S.? Our experienced team can help you prepare a strong application and avoid common mistakes that lead to visa denial.
---
How Do You Apply For a Travel Visa?
With the exception of the Visa Waiver Program, all nonimmigrant U.S. visa applicants must apply for a travel visa outside the United States at a U.S. Embassy or consulate, using the following steps:
Fill in Form DS-160
Form DS-160 is the form that needs to be filed for travel visas. It is quite long and detailed, so you must be prepared to spend time answering all questions accurately and gathering the information required. For more information on how to fill in the form, check out this Boundless guide!
Pay your fee
Depending on your visa type, you will need to pay the $185 visa fee, unless you are a temporary worker and then you will have to pay a $190 fee. These fees will be payable at the time you submit your DS-160.
Schedule an interview
Once your form DS-160 has been processed, you will be asked to schedule an interview at a U.S. Embassy or consulate. Wait times for these interviews can vary greatly depending on the location you have chosen. It is very important to take interview scheduling into account when preparing to apply for visas, and check ahead of time how quickly interviews will be scheduled in your location.
Compile documents
You will be asked to bring documents to the interview for your travel visa, in addition to your passport. These include a photograph, the form DS-160 confirmation page, proof of visa payment, and a printout of your interview appointment letter.
Depending on the visa you're applying for, you may be asked to bring proof of travel itinerary, employment-related documents, and letters of invitation from family, friends or businesses in the United States. These documents are to prove "non-immigrant intent," namely that you will return to your home country after visiting the United States.
Attend the interview
At your interview, you will be put under oath and have your fingerprints taken.
The U.S. consular officer will check your application and any documents you have brought along. They will ask you questions about why you want to visit the United States, what you will do there, and how you will finance your stay. Sometimes the interviews are brief and sometimes they are long and detailed. Regardless, it is vital to give clear, accurate answers to all questions, remembering you are under oath.
Wait for processing
After your interview, there will be a wait for the outcome while your travel visa is processed. These can vary depending on your type of visa, nationality, embassy or consulate location, and the complexity of your individual case. If U.S. authorities require any further documents or evidence, they will reach out to you.
Boundless' B-1/B-2 travel visa service offers more than just help with your forms. We'll help assemble your entire application, file it with the U.S. government on your behalf, and help schedule your visa interview. You'll even get interview prep tips from a former consular officer who knows what it takes to succeed. Learn more.
---
What Happens Next?
Congratulations, you have a U.S. travel visa in your hand! You can travel from now until the expiry date shown on your visa.
When you arrive at a U.S. port of entry, whether by land, sea or air, you must present your visa and passport to the U.S. Customs and Border Protection (CBP) officer. They will ask you questions about your stay and its length, and if your answers are satisfactory, they will stamp your passport and admit you into the United States.
Nowadays, U.S. authorities no longer issue the paper Form I-94 Arrival/Departure Record as routine, and almost all records are kept electronically. Form I-94 is your record of entry and exits from the United States and can be found online or you can request one from a CBP agent at a port of entry.
Knowing your Form I-94 entry date is important, as it helps you avoid overstaying your travel visa. Serious penalties apply for all those overstaying visas, including lengthy travel bans from the United States.
Finally, while applying for a U.S. nonimmigrant visa with the intent of immigrating to the United States is not allowed, if you find an employer able to sponsor you or you decide to marry, there is a path to a green card through Adjustment of Status. Boundless can help smoothly guide you through this process, so check out if you're eligible to apply.